It Only Takes a Moment / Kiss Her Now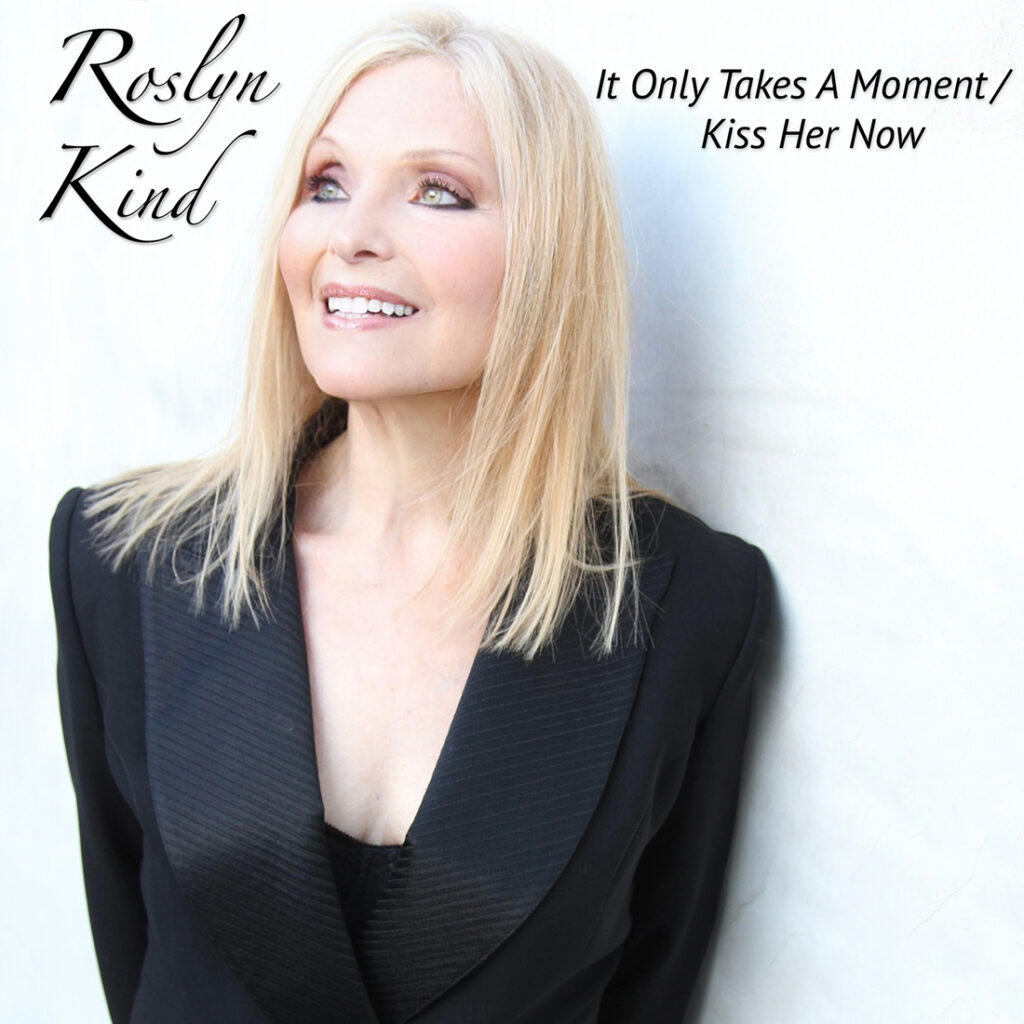 Rarely do we hear medleys like this extraordinary Jerry Herman medley of two of his iconic songs, "It Only Takes A Moment" and "Kiss Her Now", masterfully intertwined by Alex Rybeck. Roslyn truly shines on this performance which was recorded live in the studio with her longtime musical director, Michael Orland at the piano. Her producer, Stephan Oberhoff, was in the audience at her acclaimed performance in Los Angeles at the world renowned Catalina Jazz Club and Roslyn's stellar performance blew him away to such a degree that he urged her to record the song in the studio with Michael as soon as possible. The amazing piano/vocal recording made the producer very happy – but Roslyn had always envisioned a fully orchestrated version – which is now finished – and the soundtrack of this video. You can now download or stream from HearNow below.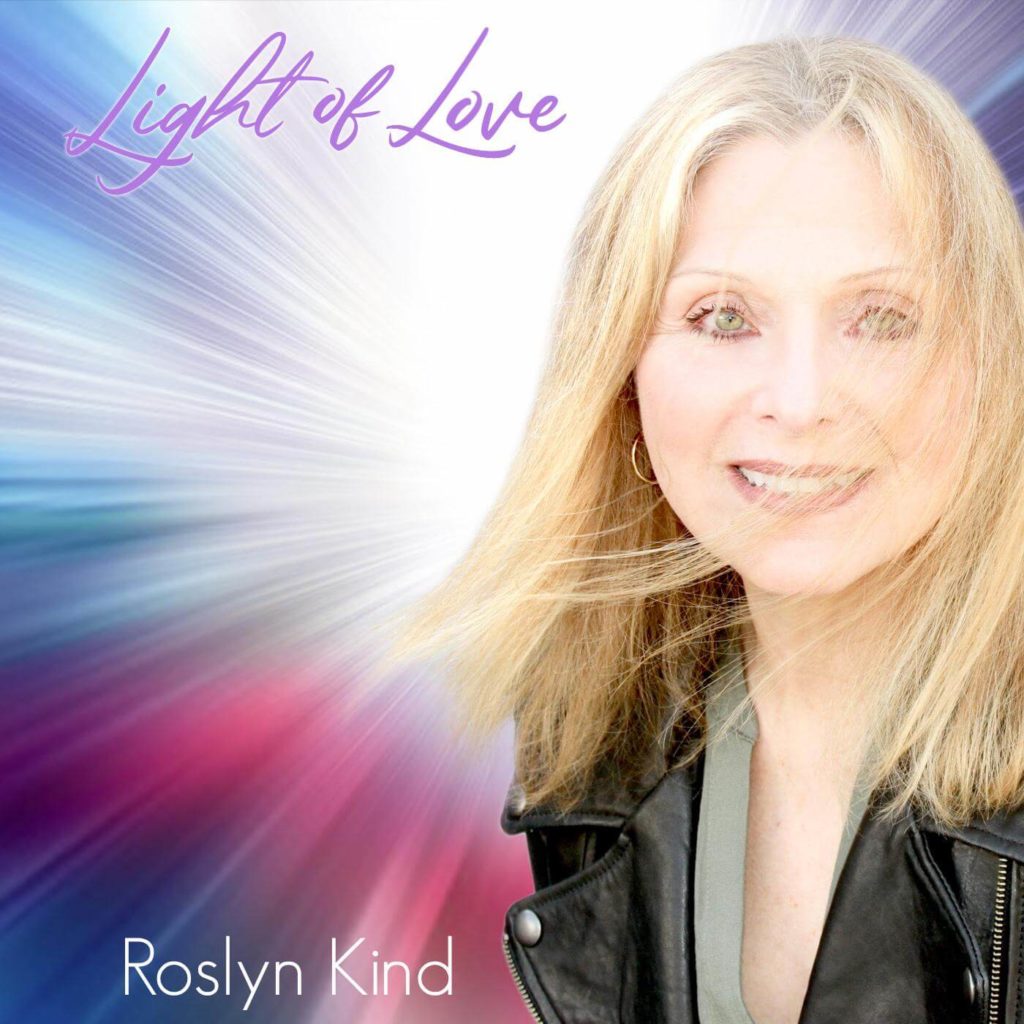 Roslyn Kind's voice soars on this contemporary spiritual rendering complete with Native American drum beats and lush orchestration that's sure to reach the ear to your soul from the window of her heart, with the intention of spreading peace, love & harmony throughout the world everlasting.
Available digitally now through HearNow below.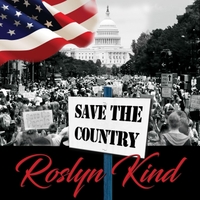 Roslyn Kind breaks her own mold with this recording of Save The Country, utilizing a wide variety of musical genres from Delta Blues over uptempo East Coast Jazz to Gospel and Rock to deepen and expand the urgent message of this American classic. The single is available now on Apple Music, Amazon Music, Spotify, and Pandora.
© Copyright – Emi Blackwood Music (Sony) and Cotillion Music Inc. (Bmi) / Right Kind Music (193428250161)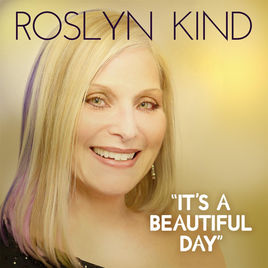 "It's A Beautiful Day" combines her signature soaring vocals and Michael Orland's sterling musical direction in an inspired updated version of a song Kind first recorded for her debut album on RCA Records in 1969. In her new concert act, directed by Richard Jay-Alexander, Kind has been revisiting her musical catalog including 'Beautiful Day' which features prominently in the show. She decided to record a new version after experiencing audience's reaction to it. "It's a fun, hopeful song, and it's especially fun for me to sing it again after all these years and to see what new colors I can bring to it" noted Kind. "It was part of my act when I made my first appearance at the Persian Room in New York, and singing it now in 2017 at this point in my life is especially gratifying."
The single is available now on Apple Music, Amazon Music, Spotify, and Pandora.
Rozzie's 1969 RCA LPs now available on one CD release
2 Classic albums on 1 CD with full booklet – also available as digital download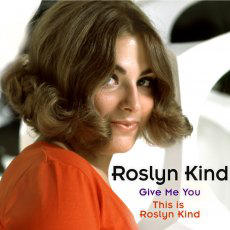 Masterworks Broadway releases two classic albums from the archives previously unavailable on CD – Roslyn Kind's – Give Me You/This is Roslyn Kind. On a late spring morning in 1968, seventeen-year-old Roslyn Kind graduated from high school in Brooklyn and immediately began a new job later in the same day. "I graduated to "Pomp and Circumstance" in the morning," she recalls, "and that evening I was in the RCA Studio B down around 23rd Street in Manhattan, making my first recording.
Kind's two RCA albums Give Me You and This is Roslyn Kind are fascinating time capsules from a period – 1968-69 – when American popular music was undergoing seismic changes.  There is a bit of Broadway to be heard – "I Only Wanna Laugh" from the 1969 flop Jimmy, as well as a ballad from a 1965 Charles Aznavour revue, plus songs by Richard Maltby and David Shire, and Hal Hackady and Larry Grossman (who were about to see their musical "Minnie's Boys" produced on Broadway). But most of the material reflects Kind's own taste and current trends in popular music. There are songs by Lennon and McCartney, Mann and Weill, Harry Nilsson, Jimmy Webb, and Rick Eveans on the then-hot one-hit-wonder ("In the Year 2525") duo Zager and Evans. Give Me You/This is Roslyn Kind, available for the first time on CD and together for one price, will be released exclusively for purchase via Masterworks/Broadway.com on July 22 in a limited quantity as well as digital download. Masterworks Broadway is a label of Sony Music Masterworks.